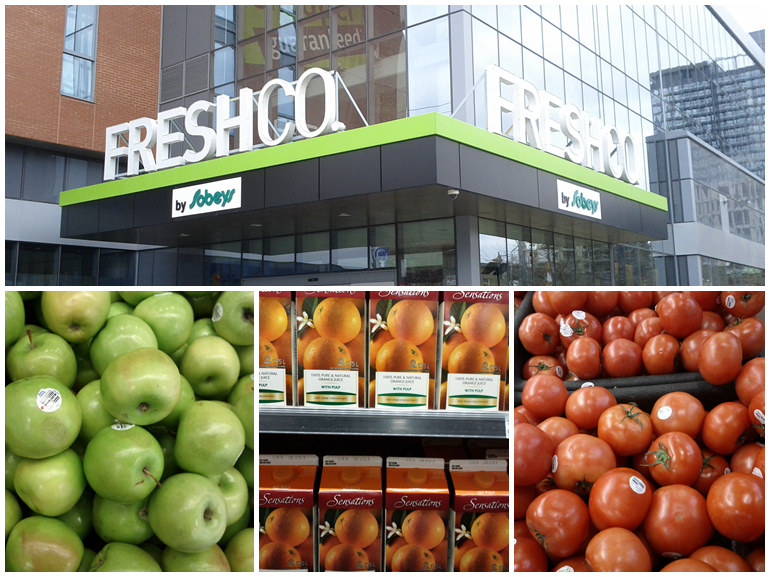 W
hy are we so lucky to have a local regent park grocery store? The local grocery store is an integral part of any neighbourhood, and is usually overlooked during the home buying process.
Many times when I take buyers out to view properties in the city, their initial neighbourhood interests revolve around public transit, coffee shops, bars/pubs, etc… But often overlooked is the local grocery store. Buying your home is an exciting process, but most grocery stores just aren't that exciting, so it's not something that we tend to think about during the Home Buying process. But the fact is, unless you have the cash to eat out every day, you're going to need to buy groceries.
For those who don't have a car to get around the city, and use public transit, bicycle, or walk, you're going to want to live close to a grocery store. I can speak from experience; carrying multiple bags of groceries on a packed street car is not something that is enjoyable.
Regent Park is lucky to have a fully stocked FreshCo sitting at the street level of One Cole, right on the corner of Dundas and Parliament. For those of you that use Bixi Bikes, you're in luck; there's a Bixi station right outside the entrance. There are also plenty of bicycle racks if you use your own bicycle.
As a resident of Regent Park, I can confidently say having a grocery store right in my neighbourhood makes my life a whole lot easier. I can buy fresh produce or meat on the day I need it, quickly, without the need to have large weekend grocery shops. I've found that I waste less food this way, since I only buy what I need on the day I need it, and I can also save a bit of money since I can buy what's on sale that day. It's also beneficial since it's right in my neighbourhood, so I don't have to walk from my workplace all the way home with clumsy grocery bags, a laptop bag, umbrella, etc… I think of it like a pantry that is fully stocked all the time.
"Having a grocery store in your neighbourhood can save you time, save you money, and allow you to eat fresh every day, with little hassle."
So whether you're checking out open houses on the weekend or viewing a property at a privately scheduled showing with us, make note of the closest grocery store; you're probably going to use it!